The Google Pixel Watch is on its way, and we might get a new peek at the watch at Google I/O on May 11 (Set Your Calendars)
Our Friends over at Andriod Central Received some exclusive images from an anonymous source that reportedly found the Smartwatch at a restaurant in the U.S. which could be an internal prototype or a testing model for the Pixel development Team.
The Leaked Watch Seems to match a lot of the rumors that we expect from the Pixel Watch like the proprietary Google Straps, Minimal Display with virtually no bezels, and it is also Black, which was one of the rumored colors of the new pixel watch.
The Source was not able to provide Android Central with any Software images and settings, however, they were able to see a "G" Boot-up logo, but the watch didn't go further than that, software-wise, which likely indicates that this unit of the watch doesn't have any onboard OS yet.
The Pixel Watch Leaked Images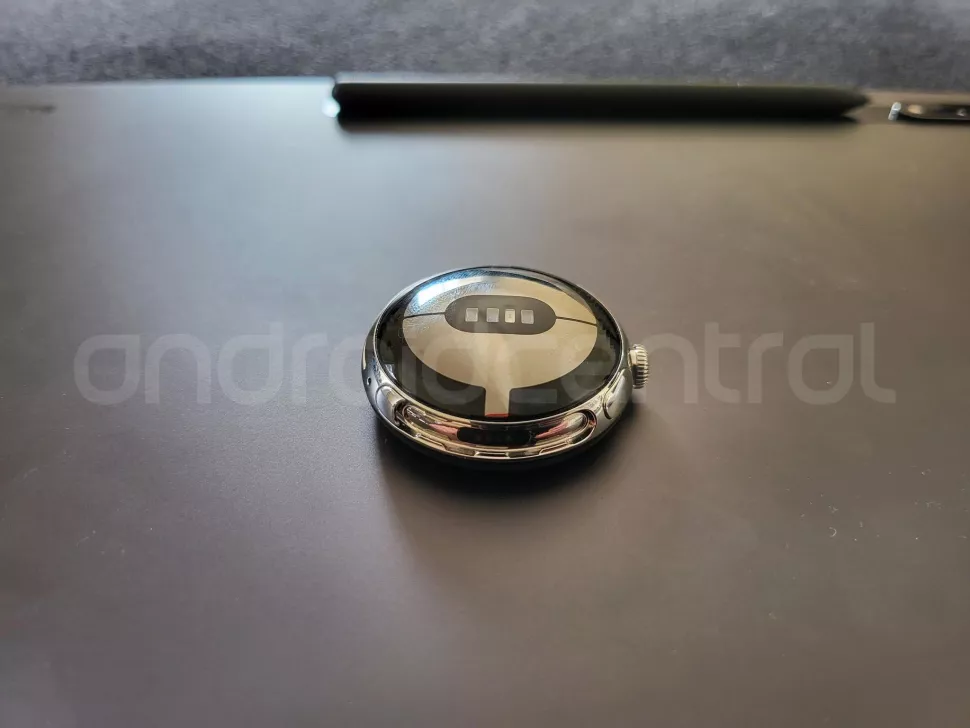 The Bottom of the watch seems to have onboard sensors for measuring stuff like Heart rate, but we can't be certain until google releases its product to the market.
How the watch charges is still unknown, but most smartwatches on the market charge wirelessly with a small puck, like the Fitbit Sense, which is made by google. The source indicated says that the bottom "looks metallic but feels like it's coated with glass."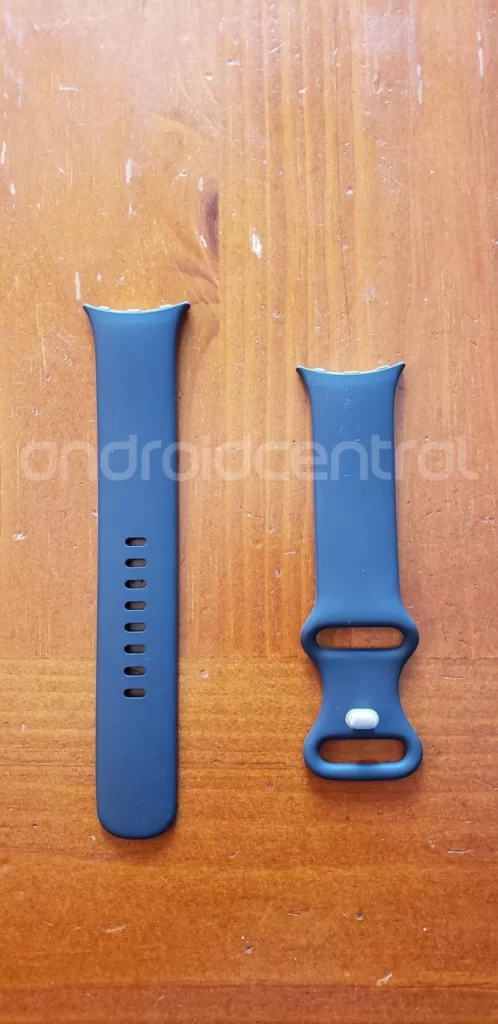 The Google Pixel Watch has some small gold pins on the watch strap band slots, and their use of them hasn't been revealed yet, but it may have to do with the proprietary watch bands shown above; which is disappointing since other watches use standard strap sizes, which leads to more options for the end consumers.
The Watch was rumored to have a rotating crown and 2 invisible buttons on the watch body.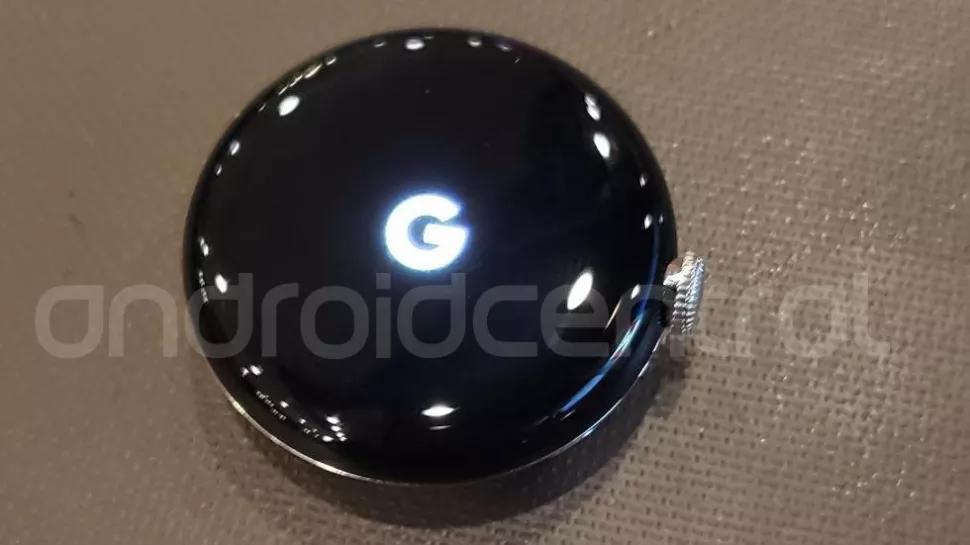 This Watch Looks very similar to other renders of the watch that were found online. The watch is also rumored to use an Exynos Chip, unlike most WearOS Watches which use Snapdragon chips.
Most Smartwatches also get leaked before their release, like the Galaxy Watch 4, which was released shortly after.