If you have been in the mechanical keyboard space for a long time, then you are probably familiar with the level of customization you can achieve with your mechanical keyboards, from the key switches, keycaps, chassis, PCB, stabilizers, size, and Layouts (TKL, 60%, and WKL Keyboards).
The possibilities are endless when building a mechanical keyboard, you could build a custom 60% keyboard with Kailh Brown switches and HyperX Pudding Keycaps with a custom Brass Plate from Drop.com
Customizing your keyboard size is also a good idea, where it ranges from otholinear, which rearranges all keyboard keys to be more straight and aligned, to TKL Keyboards, which only removes the NUMPAD that is on the right-hand side of the keyboard to save space. There is also another Keyboard Layout called a WKL Keyboard.
What is a WKL Keyboard? (Full Guide)
A WKL Keyboard is short for WinKeyLess Keyboard, which is a keyboard without the Windows Key, usually found in between the Left ALT and CTRL keys., as well as the Application Key between the right ALT and CTRL Keys, which is not common in many keyboards. The places of the keys are usually blank, with no other key changes.
This might seem like a bad idea, since the Windows key is actually pretty useful, especially when using Windows Keyboard Shortcuts (Like Windows + V for the Clipboard), but it is actually sometimes useful since some people don't like the Windows key because they think it's unnecessary and it gets in the way. So, they prefer to use a keyboard without it. If you're one of those people, then you'll need to get a WKL keyboard.
The History of WKL Keyboards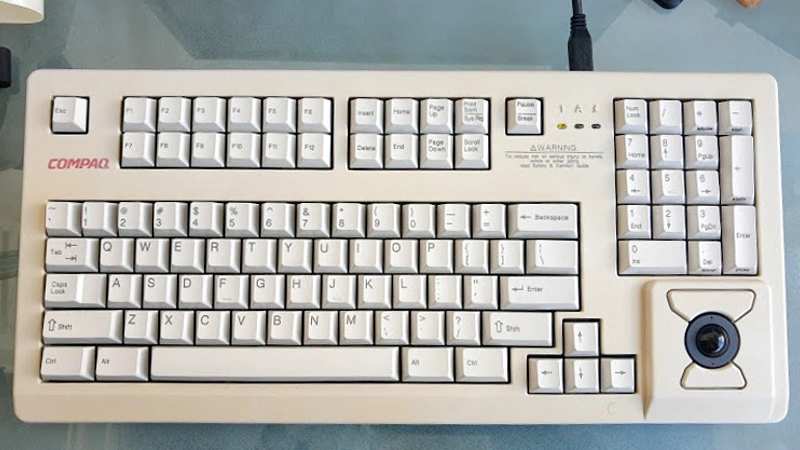 WKL Keyboards might seem like a new idea, but it is quite the contrary since WKL Keyboards are actually older than regular keyboards, they're even older than windows itself.
The WKL Keyboard was first created with the first computer, since windows didn't exist yet, and neither did the Windows Key (obviously) Manufacturers like IBM and COMPAQ did not add the key, but instead, the pre-existing keys filled up the whole area.
When Windows was later released and became one of the most used Computer Operating Systems around the world, manufacturers slowly started phasing the windows key into their keyboards, until it was available in virtually all keyboards around the world.
WKL Keyboards Use Cases
This might seem like a gimmick since the lack of a windows key won't really have much of an impact on your workflow, but there is a user base for these types of keyboards for a reason.
Looks
Looks are subjective, but if you don't really have a need for the Windows Key, your keyboard might look good if it wasn't there, not to mention the keyboard real estate of having an extra button space which your manufacturer might take advantage of.
A Compact Layout
Removing Unnecessary keys from your keyboard can make it much more compact, which is good since it won't take up a large space on your desk, and it'll be easier to travel with, it is also helpful if you simply prefer having a more compact keyboard layout.
Prevent Accidental Clicks
Everyone has been in this situation, You go to press the alt or function key on your keyboard to trigger a shortcut, but you accidentally press the Windows key in combination with another key, which leads to you activating a different keyboard shortcut. if this happens to you a lot, you should consider getting a WKL Keybaord, since it will remove the Windows Key, it might be beneficial to end your accidental clicks forever.
No Need for the Windows Key
Again, this is mostly a reason for going more compact. So if you don't have a reason to keep the windows key, why not get a keyboard that doesn't have it in the first place.
Types of WKL Keyboards
Now that we understand the WKL Keyboards, let's get more in-depth with the other variations of the WKL Keyboards that you might see on the market when searching for a new Keyboard.
WKL TKL Keyboard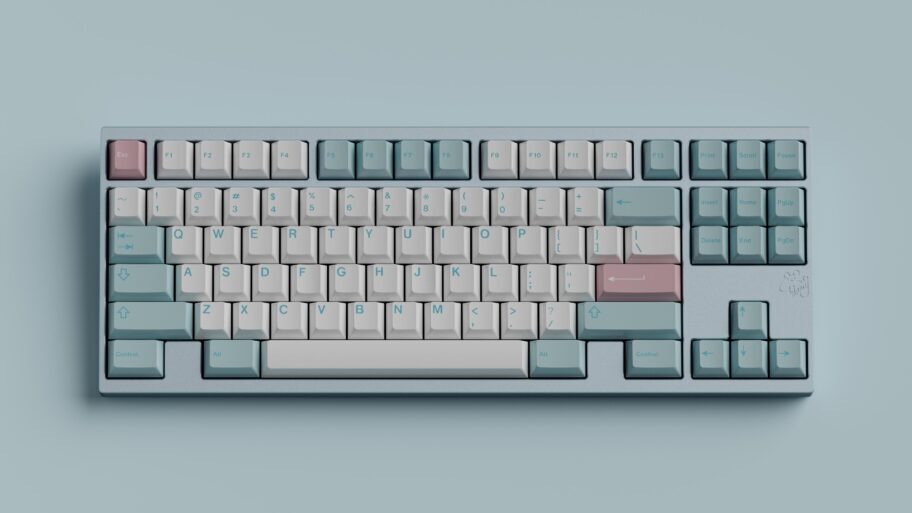 You may have heard of a TKL (Tenkeyless) Keyboard, which is the type of keyboard that doesn't have a Numpad, which is the keypad found on the right side of full-sized keyboards.
The WKL TKL Keyboard is very similar, except that it combines WKL Keyboards and TKL Keyboards together since it doesn't have a Windows Key, or a Numpad, which makes the keyboard very compact and portable.
60% WKL Keyboard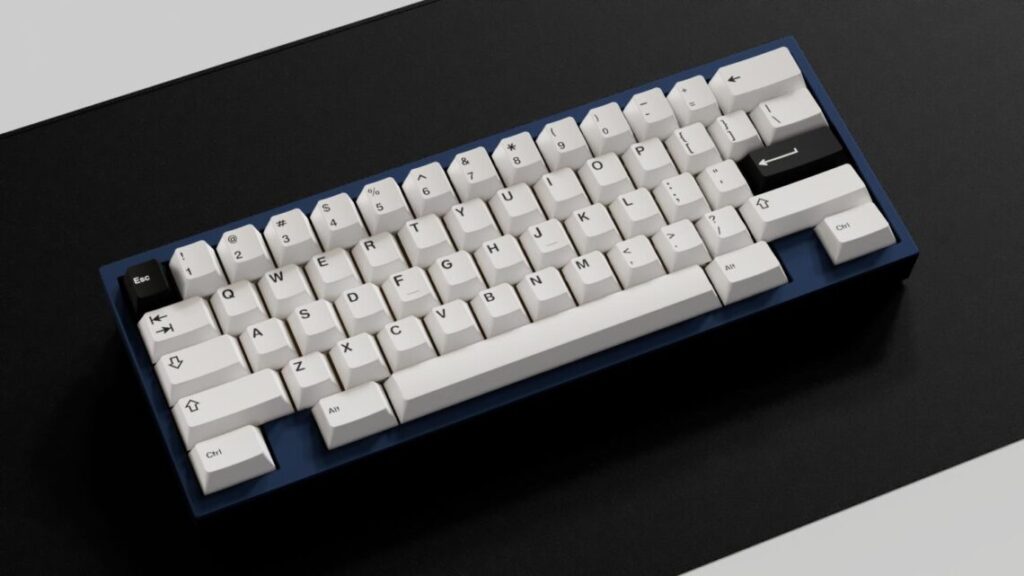 A 60% Percent keyboard is a keyboard often used for its compact size since the 60% keyboard doesn't have a Numpad, Function Keys, Arrow Keys, and some navigation keys, which leads to the keyboard being smaller so it is good for people who don't have a lot of desk space for their keyboards.
However, this doesn't stop at 60%. Keyboard sizes go all the way up to a full-size keyboard, which you are probably familiar with, and all the way down to a 40% Keyboard, which doesn't even have the number row.
The Best WKL Keyboards
Now that you might be looking to buy one, you might need some guidance on where to find the best deal, or the highest quality product available.
unfortunately, these products arent simply available on amazon, similarly to most stuff in the mechanical keyboard space, they are available at select retailers specializing in mechanical keyboards, and these are usually sold as DIY kits.
DIY Kits are better in terms of customizability since you can change most aspects like the Switches, keycaps, or even PCB, but they can be harder for beginners to get into.
D60 WKL Mechanical Keyboard DIY Kit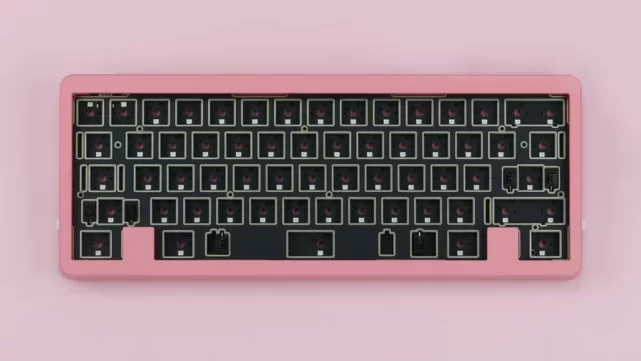 The D60 WKL Keyboard is one of the best-selling WKL Keyboard Kits, and for a reason, it's cheap (compared to other DIY Kits), it looks good, and it's usually available.
The Kit is available in three colors, but it only includes the case, PCB, Cable, Stabilizers, and Feet, so you'll have to buy the Switches, and Keycaps separately, and assemble it yourself, which can be hard on beginners, though finding a nice tutorial will help massively.
FAQ: WKL Keyboards
Are WKL Keyboards New?
No, WKL Keyboards are actually older than the Windows Operating System itself, since they were first created before most computers used Windows because it didn't exist yet, so the Keyboard came without a button between the ALT and CTRL Keys.
What is the Best WKL Keyboard?
Most WKL Keyboards are available as DIY Kits, so you'll have to assemble them yourself, which can get quite difficult for beginners, and while there are some pre-assembled keyboards, those can get expensive quickly. The D60 WKL Kit is one of the best DIY Kits for making your own WKL Keyboard, however, it doesn't include switches or keycaps. it is recommended to buy a DIY kit so you can customize them to your liking.
How Much Does a WKL Keyboard Cost?
like anything in the mechanical keyboard enthusiast space, these products can get expensive quickly. WKL Keyboards can cost as much as $400+, and DIY Kits start at $200, which don't include the Switches or Keycaps.
Conclusion
WKL Keyboards aren't a new thing in the mechanical keyboard space, but they did die down very quickly with the introduction of windows, however, they are making a comeback into the market, especially considering their small user base.
Due to their quick resurgence, WKL Keyboards don't have a ton of variations on the market, so you aren't left with many options if you want to get one, and you'll probably resort to having to build one yourself, so it's not recommended for beginners to make one as their first Mechanical Keyboard project.