Anker, a renowned name in the world of technology and gadgets, has once again made its mark in the 3D printing industry with the introduction of their latest innovation, the AnkerMake M5C. Building upon the success and lessons learned from their previous model, Anker aims to deliver a more affordable and feature-rich 3D printing experience to enthusiasts and professionals alike. With enhanced capabilities and a reduced price tag, the AnkerMake M5C is poised to capture the attention of the 3D printing community. In this article, we delve into the exciting features and advancements that make the AnkerMake M5C a compelling choice for both beginners and experienced users.
Advanced Printing Capabilities and User-Friendly Design
The AnkerMake M5C retains the impressive 49-point automatic bed leveling system, ensuring optimal print quality. It features a removable flexible magnetic plate that simplifies adhesion and removal of prints. With remarkable printing speeds of up to 500mm per second (although quality may vary at maximum speed), the M5C delivers swift and efficient results. The printer's resolution is an impressive 0.1mm, and its sturdy aluminum base and dual screws for the Z-axis guarantee stability during operation. Setting up the AnkerMake M5C is now faster and easier, thanks to its one-piece design, although some minimal assembly is still required. The print volume has been slightly reduced to 220 x 220 x 250mm, providing a compact yet capable printing space.
All-Metal Hotend and Improved Functionality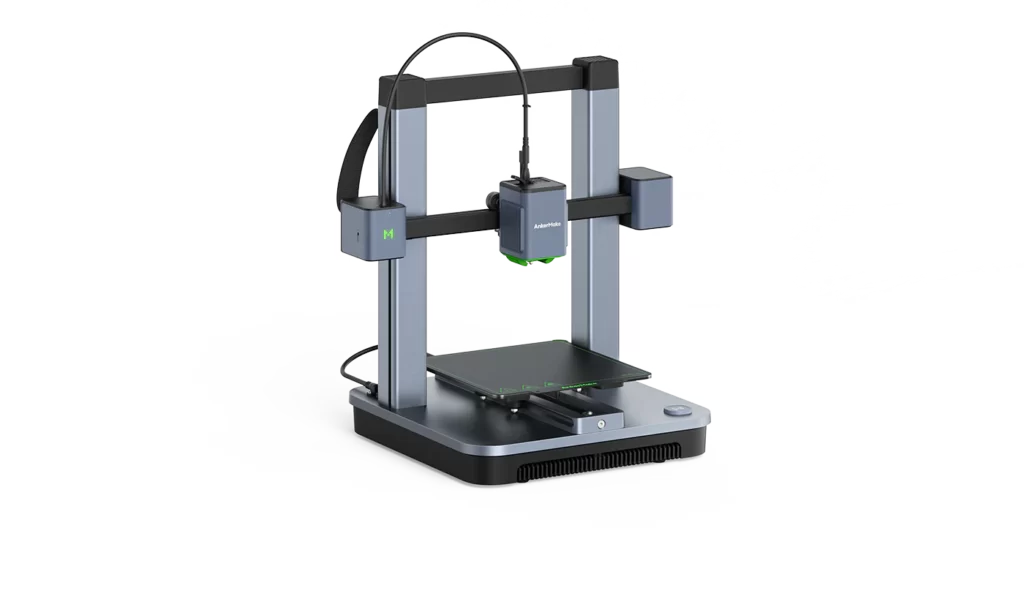 A significant improvement in the AnkerMake M5C is the inclusion of an all-metal hotend, addressing the limitations of its predecessor. This enhanced feature allows the printer to reach higher temperatures, facilitating the use of tougher filaments and reducing the risk of jams. The hotend's design ensures the absence of PTFE or other materials inside, supports higher extrusion flow rates, and improves the accuracy of auto-leveling. Anker also plans to offer the all-metal hotend as an upgrade for the original M5, providing existing users with an opportunity to enhance their printing experience.
Streamlined Features and Mobile Control
While the AnkerMake M5C omits certain features found in its predecessor, it compensates with a more accessible price point. The new model does away with the AI camera, which received mixed reviews, and the old filament runout sensor that posed challenges during printing. Instead, Anker has incorporated a filament runout sensor into the print head itself, ensuring smoother filament loading and uninterrupted printing.
The absence of a built-in screen may sound unconventional, but Anker addresses this limitation with its beta PC and Mac slicing software and dedicated Android and iOS apps. These applications enable seamless monitoring of print status, printer control, and direct transfer of sliced models from smartphones or laptops. Although a screen would have been convenient, the AnkerMake M5C includes a single programmable button on the printer, offering customizable functions for ease of use.
Future Compatibility and Conclusion
The AnkerMake M5C retains a USB port for connecting a USB thumb drive, eliminating the need to place it atop the moving gantry. Anker also plans to introduce the V6 Color Engine, allowing automatic filament changes, although the printer itself does not feature auto-loading and ejection capabilities.
With the AnkerMake M5C, Anker aims to address previous concerns and offer an improved 3D printing experience at an affordable price point. While quality control remains a crucial aspect, the M5C presents a promising option for both beginners and experienced users seeking reliable and budget-friendly 3D printing solutions.