Would you throw away your old car just because it doesn't have the latest stereo system or heated seats? Probably not, so why should you treat your home equipment any differently?
Would you Throw away your old AV receiver just because it doesn't work with your smart home? Also no. So how would you receive the same functionality, while keeping the same equipment? Well, you can use Smartians.
What Are Smartians?
Smartians are cloud-connected, smart actuators that let you control your home from wherever you are. They consist of a small motor, which you can connect to a dozen different add-ons. Each add-on converts the movement of the motor into different actions to enable you to press buttons, turn knobs, pull strings, and
move objects.
The idea is to use those actuators to breathe life into old tech that won't work with your new tech, without having to throw them away to buy the newer version. From Pressing light switches to controlling thermostats, the actuators can give new life to your old non-smart products around your house.
What Comes in The Smartians Kit?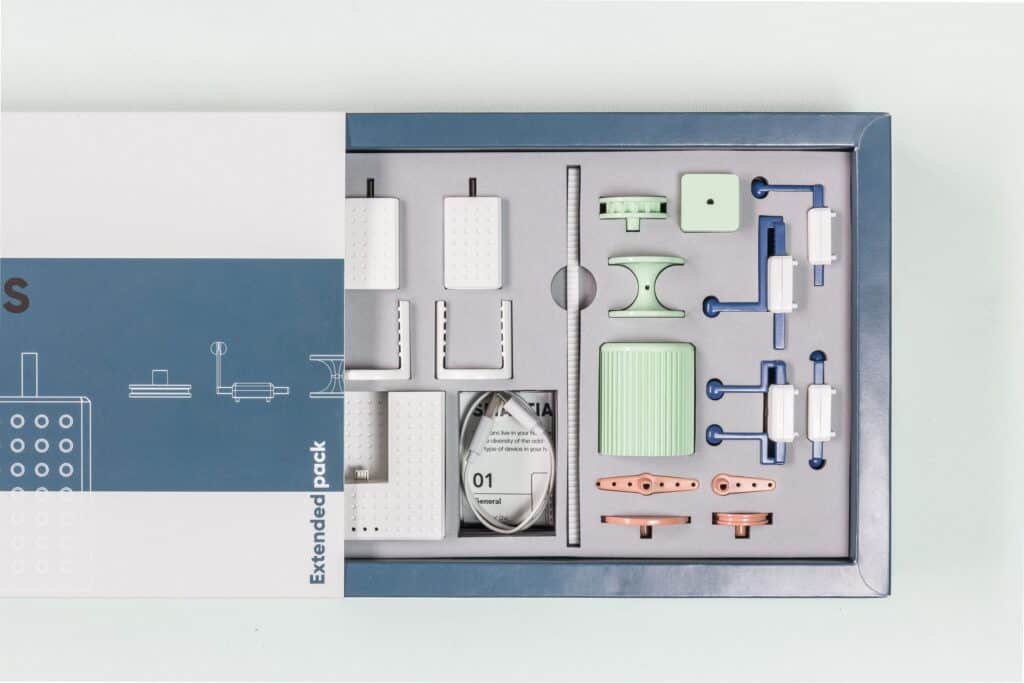 The Kit comes with a Hub, Base, 2 Motors, and 3 types of motor attachments; Which are:
Turners
Pressers
DIY attachments
The Three types of attachments will give you the ability to create whatever controllers you want, and extra attachments will be available for purchase later on. The Products have an IFTTT integration that lets your actuators function with your Google and Alexa Smart Speakers.
The Hub is the central communicator with the motors which connects to the internet and sends the commands to each actuator, and can also charge the internal batteries of the motors.
Who Created Smartians?
Smartians are created by FrolicStudio, a product design and development studio, based out of Amsterdam that works with a broad range of clients to create both physical and digital products and services. Smartians are their own creation.
When Will The Smartians Be Available?
FrolicStudio has not announced a release date for the product, Their team is looking for investors and partners to be able to go forward with the project. The only way to try the products is to visit their studio in Amsterdam, which you can find on their website.
We do have some information from the FrolicStudio team that tells us their team is working on a new range of products in the same realm as the Smartians.